Chromatin assembly during replication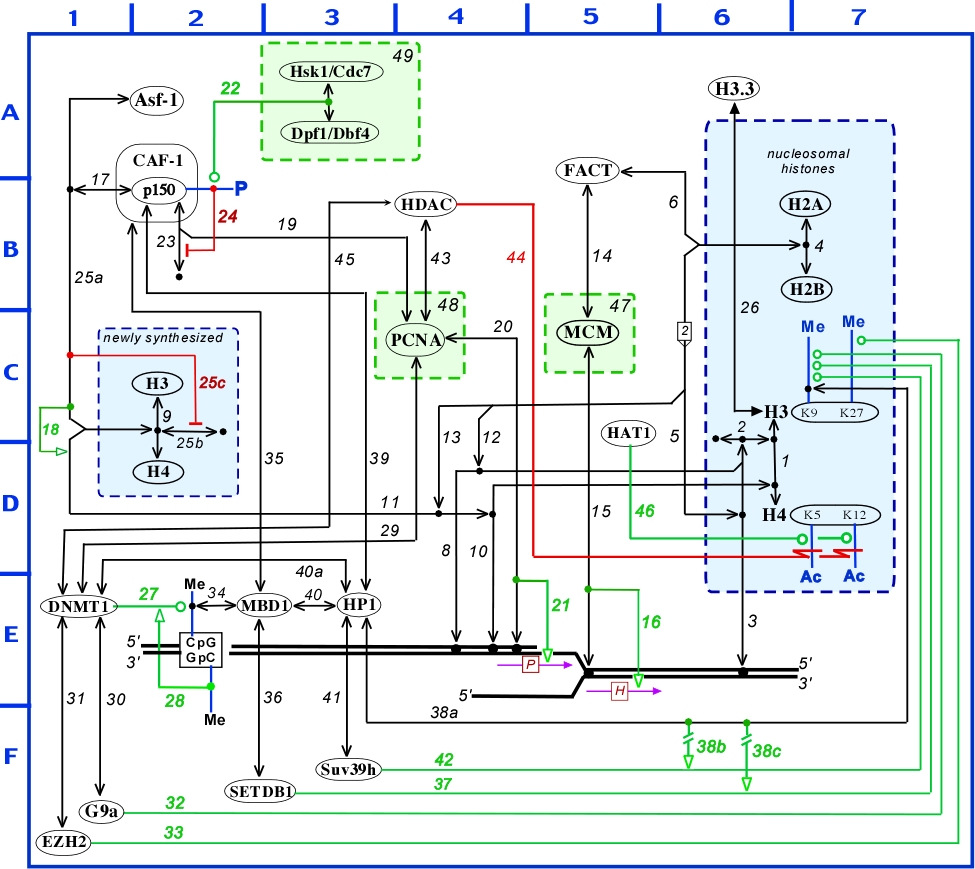 Kurt W. Kohn, Mirit I. Aladjem, John N. Weinstein and Yves Pommier
Implemented by : Margot Sunshine, Hong Cao and David Kane

To read the original paper describing this map and the symbols used, click here.

This molecular interaction map describes molecular events during chromatin replication that preserve epigenetic memory of chromatin modification. It is based on a recent review of those events (Groth et al., 2007).