The best way to view the map is on a PC with IE with the Adobe SVG viewer. For your browser type only our static map is available.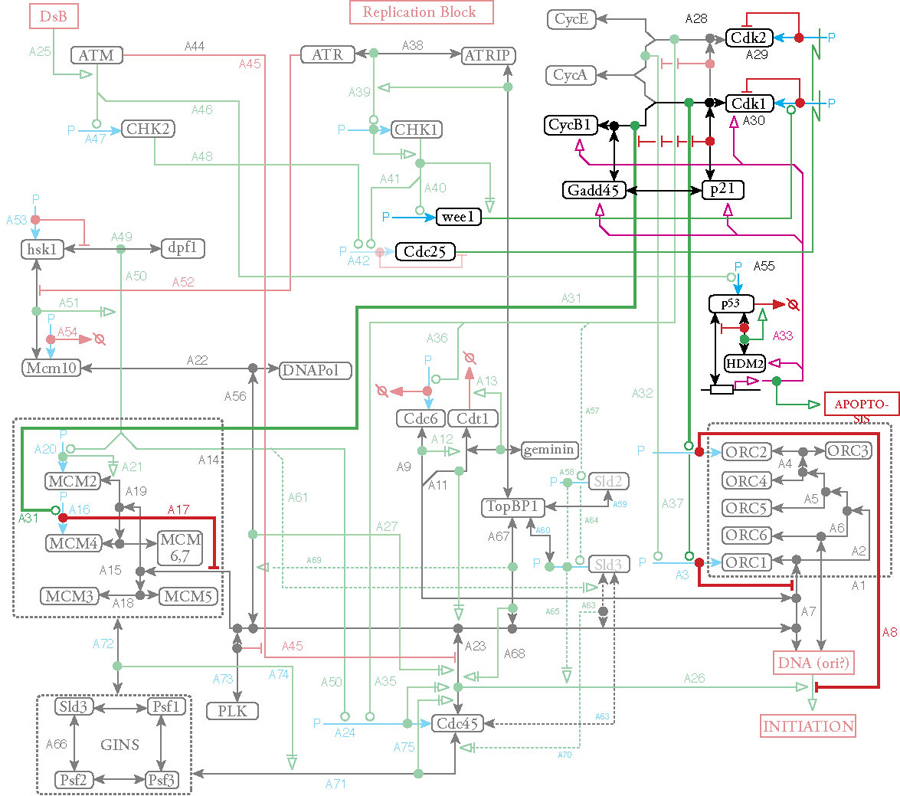 Molecular interactions during mitosis prevent licensing of DNA to replicate prior to cell division.
Mirit Aladjem, Stephania Pasa, Yves Pommier and Kurt W. Kohn
Implemented by : Margot Sunshine, Hong Cao and David Kane
The mitotic cyclin, cyclin B, phosphorylates MCM4, and possibly ORC1, when combined with CDK1. These phosphorylations inhibit the ability of MCM and ORC complexes to interact with other members of the licensing complex. In addition, during mitosis geminin binds and targets CDT1 for degradation. The other accessory protein, CDC6, leaves the nucleus in late G one and does not return until after cell division. Since the accessory factors are not present, licensing cannot take place.