The best way to view the map is with on a PC with Firefox or Chrome and on a MAC with Safari or Chrome.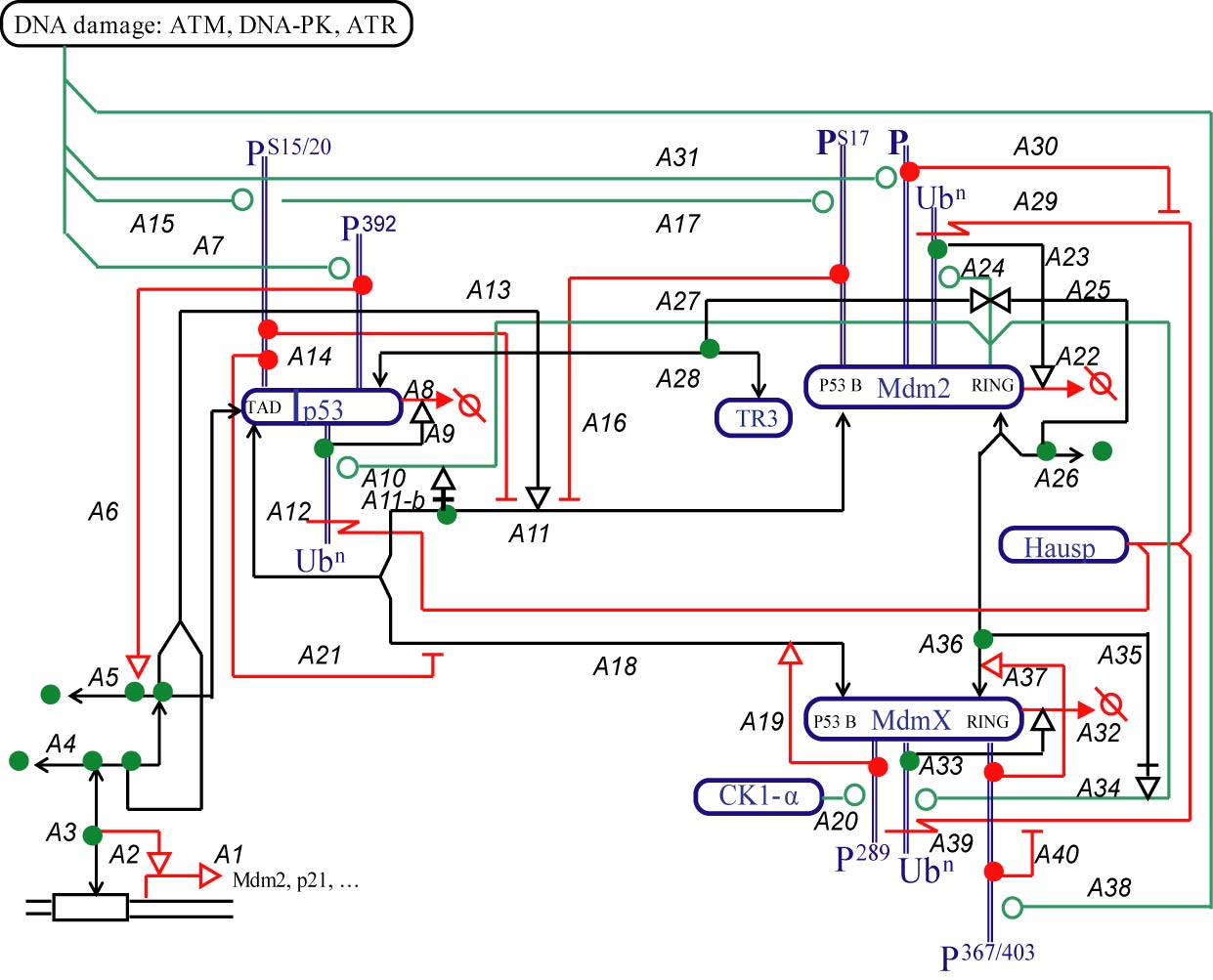 Sohyoung Kim, Mirit I. Aladjem, Geoffrey B. McFadden, Kurt W. Kohn
Implemented by : Margot Sunshine

To read the original paper describing this map and the symbols used, click here.

To lay the foundation of a model, we first assembled the known molecular interactions among p53, Mdm2, and MdmX in the form of a heuristic MIM (Figure 1) using the previously described notation (Kohn, 1999, 2001; Kohn et al., 2006). The heuristic MIM organizes information from which explicit models (Figure 2) for simulations can be extracted and portrayed as an explicit MIM (Kohn 2001).