Replicative Senescence
The best way to view the map is with PathVisio with the MIM plugin which requires 2 steps.
Download the latest PathVisio-MIM installer if you have not already done so. To read more about PathVisio before you install it click here
Download this map. It will be downloaded as a gpml file.
How to navigate map using PathVisio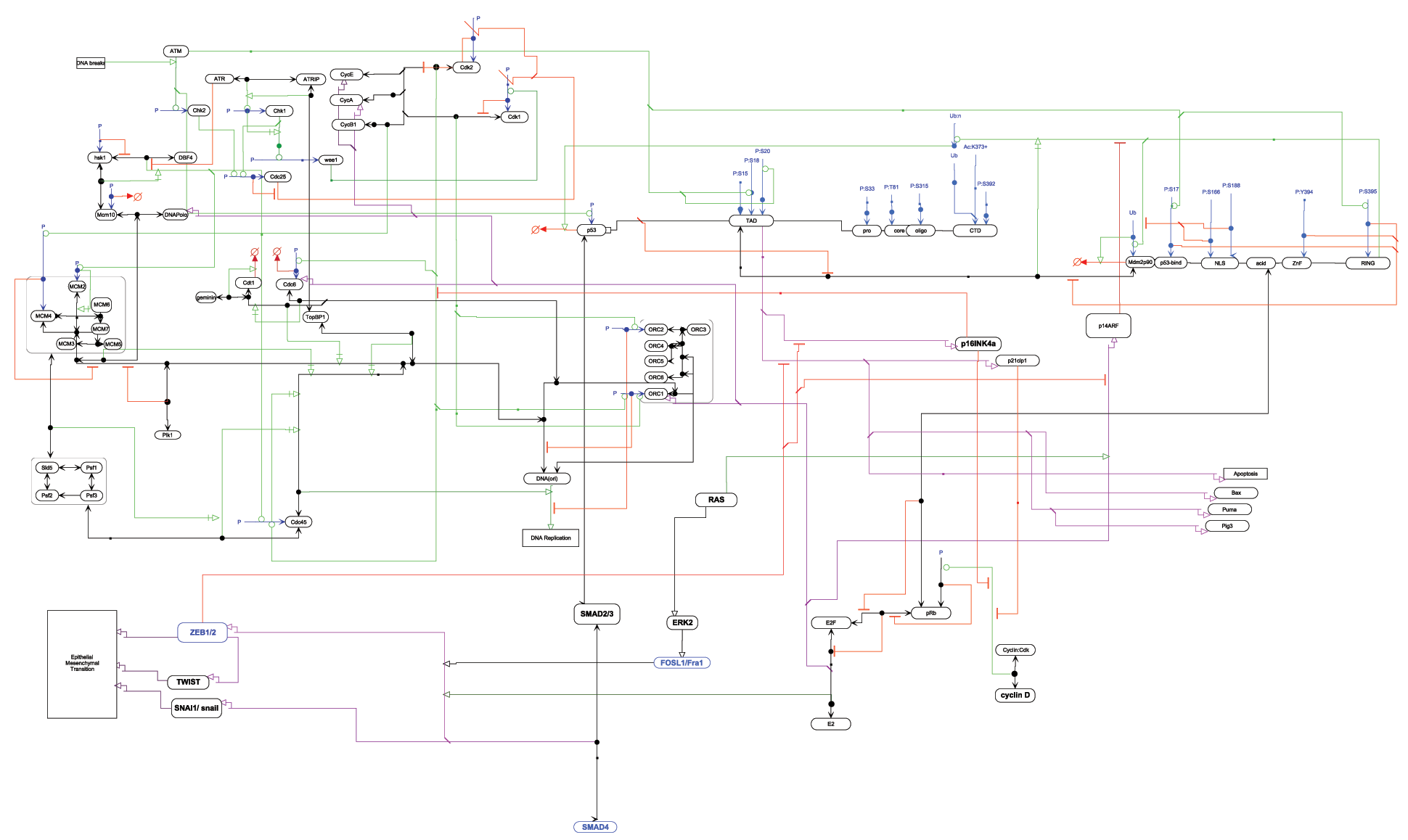 Mirit I. Aladjem
Implemented by : Margot Sunshine
This molecular interaction map depicts the regulatory circuits that regulate apoptosis and senescence following DNA damage and appropriate DNA replication. In mitotic cells, a network of regulatory interactions modulates the transcription of genes required for cell proliferation, leading to DNA replication. These interactions are linked to biochemical pathways that prevent replication under conditions that elicit DNA breakage. In cancer cells, the molecular interaction network shown here acts to prevent senescence and apoptosis, activate DNA replication and facilitate epithelial to mesenchymal transition.
The map accompanies the book chapter "Establishment of replicative immortality in cancer cells" in Pathobiology of Human Disease: A Dynamic Encyclopedia of Disease Mechanisms (in press).